E-MTB will take you where you would never have thought you could go. Whether you are a regular cyclist or novice, with family or friends, there is something for everyone.
Electric-assist mountain bikes, everyone has heard of them! We are here to accompany you on our trips that we adapt to your level, but also for regular riders that could benefit from the right advice to maximise your ride! Our different electric-assist mountain bikes formulas will delight beginners as well as more experienced riders, including history buffs. Discover our stomping grounds and our numerous routes adapted to your level. The program consists of the cornering, the singletracks and especially pure moments!
For who
Family / Beginner / Intermediate / Advanced
The extras
Same level groups / photos
Where
Serre Che Valley / Clarée / Italy / Lakes / Stays
Included in the price
Qualified mountain biking guide/ MTB 2022 Protective Gear / Transport  / a very good day !!!
Details or Logistics
Bring a picnic or 15 € for lunch
Excursions / Prices / Descriptions
—
Half days : Serre-Chevalier Briançon
1/2 Day : 65 € / With your own equipment : 50€ Serre Chevalier / Briançon Discovery :  Beautiful accessible and rural rides in our valley Perfect outing to discover the electric-assist mountain bike and our valley in complete safety. Our instructors will give you the confidence to fully enjoy this tour with its splendid landscapes! To share with your family!!! between 20 km and 30 km Sensation: A technically easy route that will take you to higher altitudes and through magnificent landscapes. Sensation trails remain technically easy, with a few singles and beautiful forest tracks, depending on the group, we can go on the balconies of Briançon and its fortifications or join the mountain hamlets. A change of scenery guaranteed! 25 km to 40 km. Sportive : Single track, beautiful trails, discover our best spots on a Electric-assist mountain bike Our sporty outings are aimed at those who are used to mountain biking. Here we climb in altitude in order to reach the best singles and balcony trails in our area! Come and discover our spots ideal for the Electric-assist mountain bike !!! 30 km to 35 km. Ebike training for all levels : Many people have e-MTBs, but find it difficult to ride them. We're here to make things easier! In view of the explosion of the e-MTB market, we thought it was absolutely necessary to offer up our skills and advice to those e-bike owners before they end up in the ditch! No, more seriously, riding and using a e-MTB is not complicated but very different from a standard mountain bike. We can give you the right advice according to your level so that you are as comfortable as possible… Positioning, technical climbs, directional turns, braking, etc… will no longer hold any secrets and will allow you to evolve safely and confidently.
Day trip : France / Italy ; the lakes ; clarée valley...
120 € / With personal equipment : 80€. France / Italy ; the lakes ; clarée valley… Discovery: A 55 km loop between our valley and the Clarée valley or the Galibier pass From our base camp, we'll pedal to the Clarée valley via balcony trails, where we will stop in a local inn to eat and recharge our batteries. Then, we'll return by beautiful singles and inviting trails! We then recommend a trip up Galibier mountain pass and ride down after having shared a tasty meal at the summit! A superbly easy and unforgettable day! Sensation : Several tours are possible… beautiful outings to surrounding lakes, the Clarée Valley or between France and Italy. Departing from the chalet on bike or with our shuttle, we will take you on splendid tours, rich in panoramas views and stunning landscapes. We will stay on technically easy paths and trails. Lunch is always carefully selected to catch your breath and sample local establishments. Some tour examples : – Col du Granon and Clarée valley / 1250 meters difference in altitude, 45 km / max altitude 2500 meters – Lac de l'orceyrette and serre chevalier balcony / 950 metres ascent, 38 km / max altitude 2000 metres – From France to Italy, Belissimo!!! / 1300 metres ascent, 55 km / max altitude 2200 metres Sporty: We dedicate the whole day to showing you on our best spots and singles, memorable days! Starting from our chalet or with our shuttle, you'll discover numerous singletracks and mountain passes. On the programs riding, landscapes, good meals and fun !!! Some tour examples: – From La Clarée Valley to Galibier / between 1200 and 2000 meters difference in altitude, Between 50 km and 70 km / max altitude 2700 meters – The complete tour of the Serre Che balconies / 1800 meters difference in altitude, 55 km / max altitude 2500 meters – Ma che bello (France / Italy) !!! / 1900 metres in altitude, 55 km / max altitude 2200 metres Ebike training for all levels : Technique and beautiful trails During these day trips, we set up technical workshops in the first part of the day before applying those techniques learned to the second part of the day. These courses are adapted to your motivations and riding ability and are perfect for making rapid progress. At noon we recharge the bikes at our base and have a picnic on site or stop at an inn. Improvement is guaranteed ! Trips: We also tours and courses starting from 2 days, more info on Séjours VTT Serre-Chevalier | Trails VTT | MTB Safari Trail (mtbsafaritrails.com) During our trips, it's the same atmosphere: good moods, beautiful scenery and landscapes, superior trails, exceptional things to eat and drink. We offer accommodation, in gites or chalets, meals or simply mountain bike days, so don't hesitate to contact us.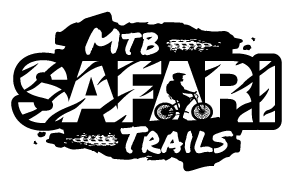 Description
Practical, fun, easy, the E-bike opens new horizons! Whether you are looking for a bike ride with your family, or a group of friends, a young couple with children or an avid biker looking for achievement and adventure, we have just the right trail for you! Our highly motivated team of instructors will take you on some fantastic paths, adapted to your level of electrically assisted mountain biking. With a selection of adapted trails, we are capable of meeting all demands – Try us out! Whatever your level, age or desires, our team has thought of you and knows how to satisfy your quest for adventure, new discoveries and sporting sensations. From 6 years old depending on your height: Model MTB EA 24 " available.